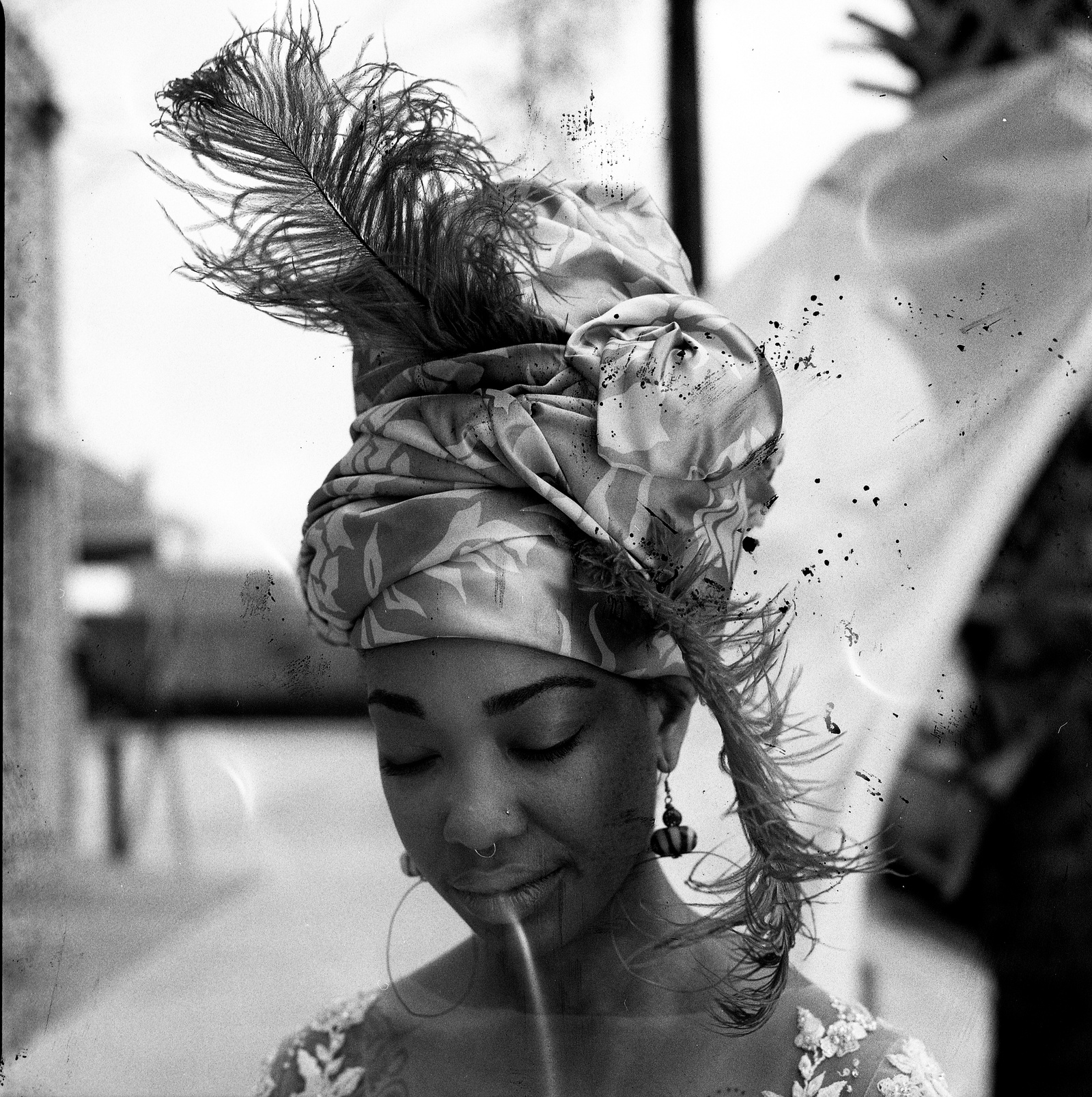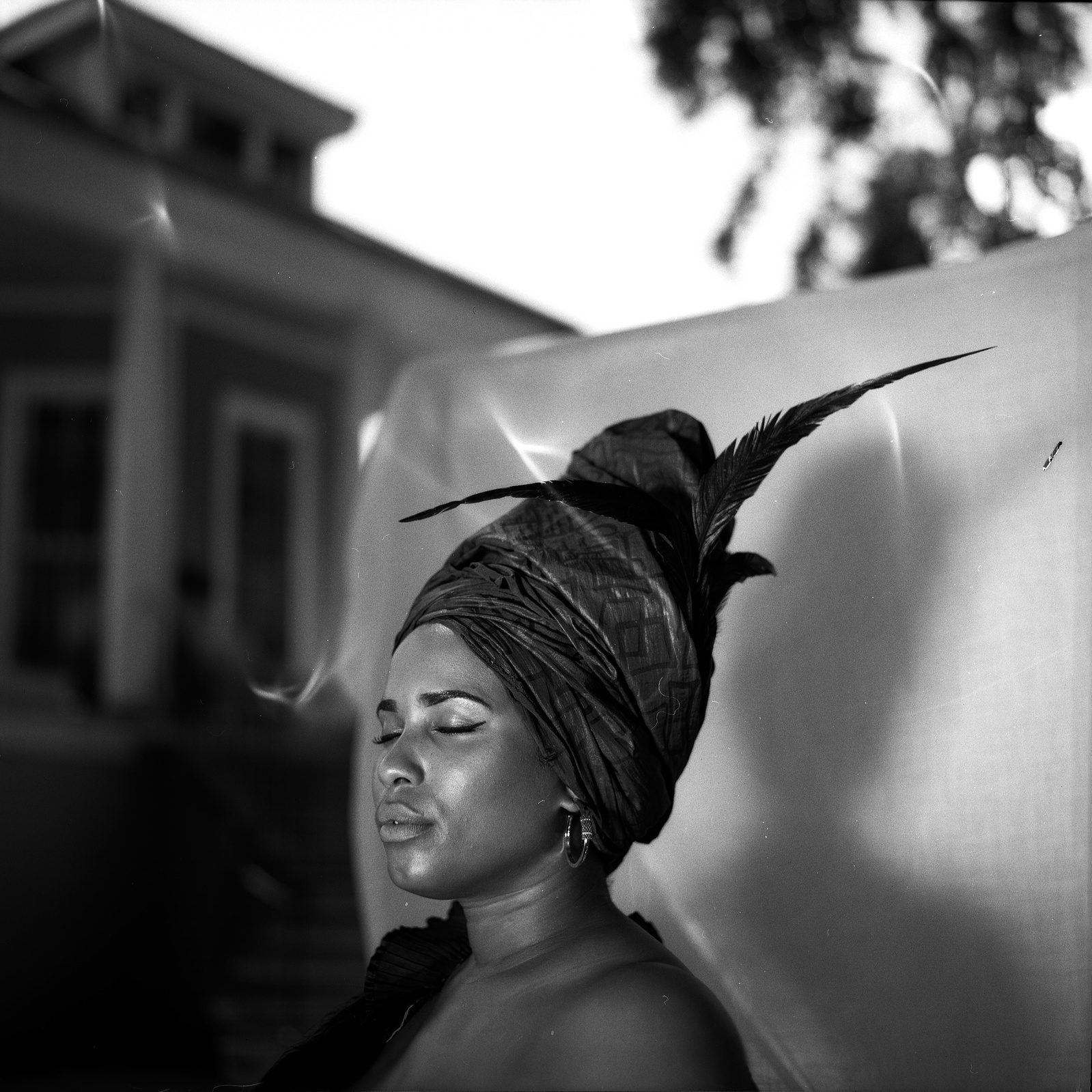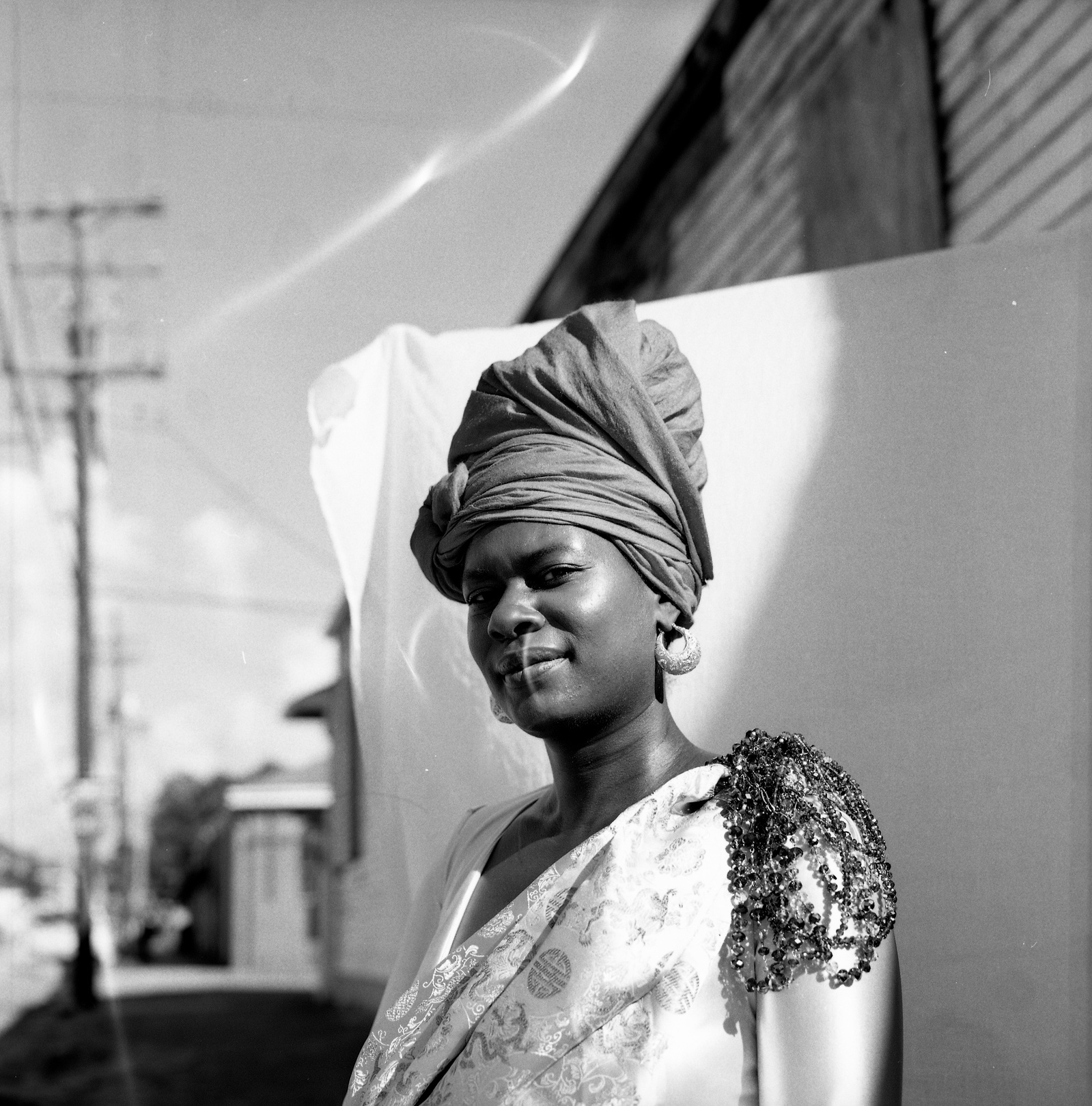 Throughout history, head-ties have been worn by women to highlight critical elements -culture, class, status- of one's personal identity. From enslaved servants to wealthy entrepreneurs, a fundamental symbol of womanhood has been the notorious head wrap. By tracing the origins of this global phenomenon, presented are the influential connections between Afro-Creole's in New Orleans, LA and signares in Senegal, West Africa as iconic leaders of the head wrap movement.

Kasumu depicts the response of women to Governor Esteban Miró's,
Bando de Buen Gobierno (Edict for Good Government), introduced to New Orleans in 1786. This oppressive tactic stated that all women of colour (free or enslaved), shall cover their heads in public to distinguish themselves from white women. Such a proposition put at the forefront an array of societal issues -race, marriage, genealogy- and ultimately presented women of color the stage for a satirical protest.
As decreed, women did in fact cover their heads, limiting the cultural visibility of entrancing hairstyles. However, intricate methods of head wrapping combined with foreign embellishments were astutely adapted instead, giving rise to the present day exoticism of the head-tie. In this photo-essay, Kasumu attributes the inspiration of such head wrapping techniques found in New Orleans to the cultural exchange between West Africa and the West Indies during the 18th century.
'From Moussor to Tignon' offers a unique perspective of the head-tie, not only as a means of re-appropriating customs, but also as an emblem of re-appreciation for one's African heritage. As a continuation of the "Irun Kiko" series, this collection further exemplifies the interconnectivity between contemporary fashion and traditional culture.